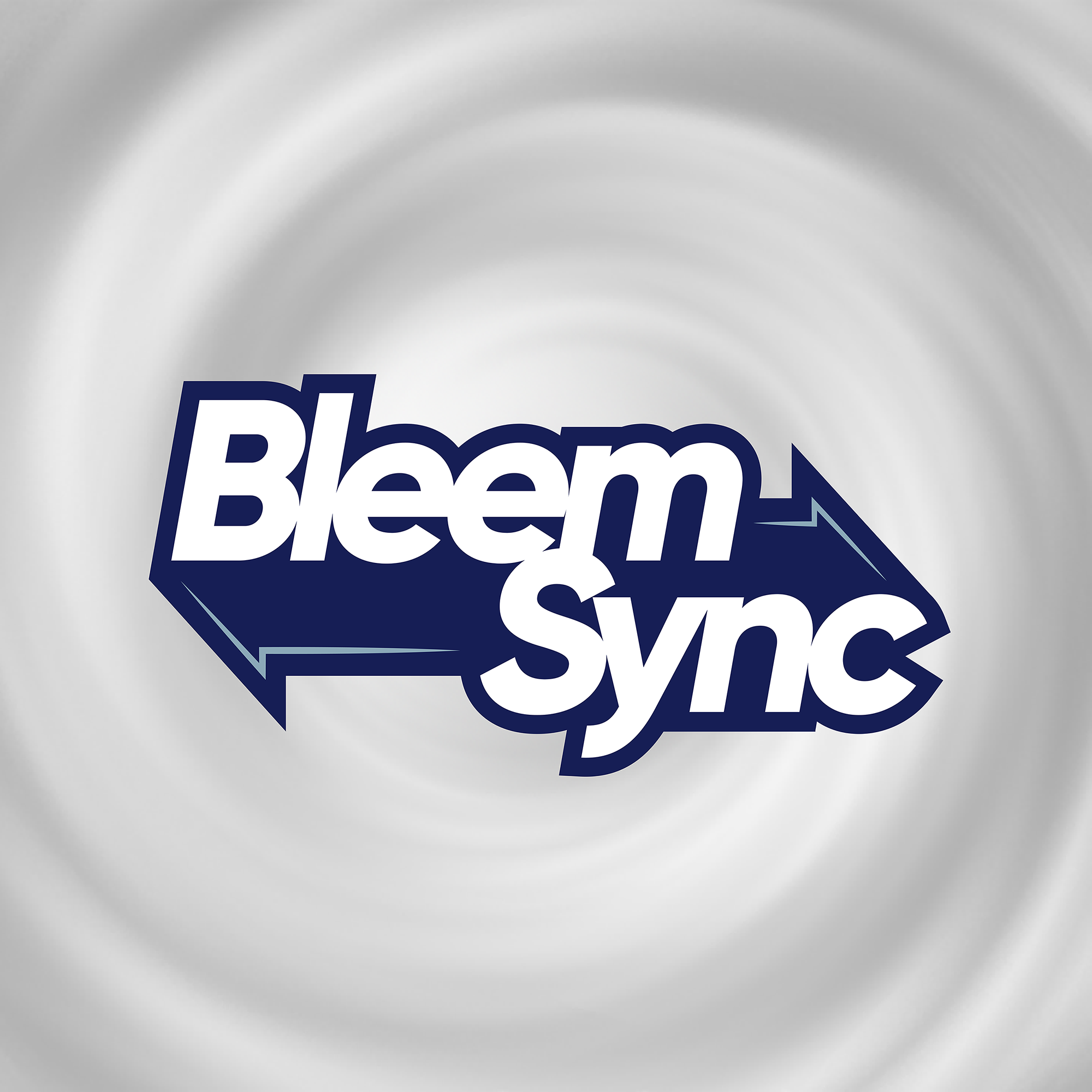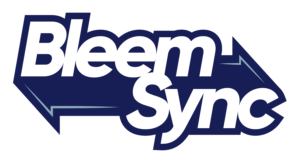 BleemSync has been superseded by a new project. For the latest in PlayStation Classic modifications, please use Project Eris!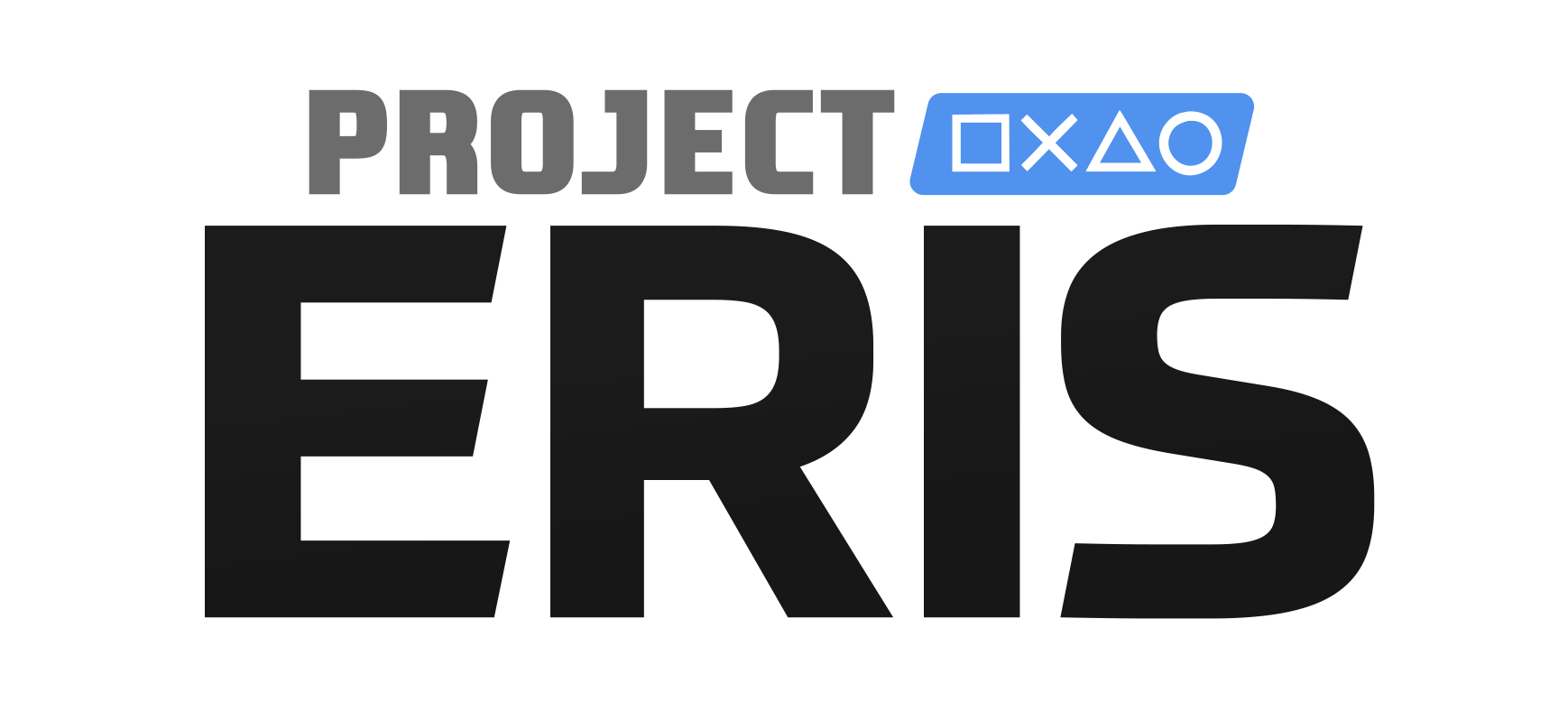 After countless hours of development and cups of coffee, BleemSync by ModMyClassic is now Project Eris! Project Eris is intended to be the easiest and ultimate modding tool for the PlayStation Classic and should be the only tool you will ever need when it comes to modding the PlayStation Classic. Find it here!
The rest of this page is old information.
What is BleemSync?
BleemSync is a tool that originated by ModMyClassic's very own DoctorDalek. Once he dumped the EMMC memory around the time of the PlayStation Classic release day, it was Hakchi's MadMonkey who originally discovered the vulnerability of the GPG signing keys and bundled passphrase. Once it was realised that we were able to generate our own executable payloads for the console, DoctorDalek founded the BleemSync project. Since then, members of the ModMyClassic dev team with the help of external developers and with the assistance from Libretro, BleemSync has become what it is today. It's still very much in early stages in terms of development but with a dedicated team behind it, developments and improvements are made each day.
Why BleemSync?
Create your custom PlayStation Classic experience by adding your own games, emulators, themes and mods.
Easy to use, UI application to use to allow easy game adding/syncing, modification and configuring. (Compatible with Windows, Mac and Linux)
Better FileSystem support (Ext4, exFAT, NTFS, FAT32)
OTG support (no more USB compatibility issues)
Network support (supports a limited number of Wi-Fi and Ethernet adapters)
Folder support
Drag and Drop game transfer now supported. (Drag games onto USB and it will load them up)
Multi OS support (Windows, Mac, Linux) (basically anything that has a RDNIS driver. Which is a lot.)
Reliable and steady emulation performance.
RetroArch support and Integration.
Multitude of various controller support with RetroArch.
Big community available to offer support to fellow users.
And many more awesome features!
Requirements to use BleemSync
Windows, Mac, Linux is supported. (In theory chromeOS (untested))
A low powered USB drive to install initial payload. After that any USB is supported via OTG.
If you want to use the on console BleemSync UI tool:

Generic RDNIS driver (this should auto install for Windows and Linux. Mac driver can be found here)

note 1 – The PSC is disguised as a Samsung Galaxy (same as Hakchi) so it should easily install when connected.
note 2 – If you use Hakchi CE for the (S)NESC then you very likely have the RDNIS driver installed already. (It uses the same driver)
note 3 – If in doubt regarding the Windows RDNIS driver you can grab it here

A half decent web browser. (Google Chrome, Firefox, Microsoft Edge, Safari, Opera) (Internet Explorer is NOT supported!)
How to use BleemSync
The BleemSync UI app actually runs on the console itself, however we now have a new drag'n'drop method available where you can just drop your games on the usb and it will process them (read more below).
How to install from fresh (Including OTG setup):

How to update from previous BleemSync versions (0.x, 1.x etc):

How to migrate from other previous tools:

How to uninstall BleemSync:

How to use the new BleemSync 'Drag'n'Drop' transfer method:

How to use on console BleemSync UI:

How to set your Wireless Network Information:
How to use BleemSync Folders:
Flashing kernel using secondary USB:
Where to Download
Addon Packs
BleemSync 1.1.0 RetroArch Only Addon (Unzip on to USB after install to boot directly to latest RA and DB files etc pre installed)
BleemSync 1.1.0 RetroArch Cheat Pack
BleemSync 1.1.0 RetroArch Overlay Pack
Latest Feature List
BleemSync v1.2 Release Notes:

BleemSync v1.1 Release Notes:

BleemSync v1.0.1 Release Notes:

BleemSync v1.0 Release Notes:

ModMyClassic Youtuber Videos
Click below for a embeded list of youtuber's how to videos:
BleemSync v1.2 videos:

BleemSync v1.1 videos (Update, Fresh Install, new transfer tools tutorials):

BleemSync v1.0 videos:

Credits (WIP)
DoctorDalek (PatHartl) – Developer and project founder
Swingflip – Developer
CompCom – Developer
Cyanic – Developer
Andshrew – Developer
BBsan – Developer
Wraith – Developer
Rocky5 – Developer
HoneyLab – Developer
Defkorns – Developer
DanTheMan827 – Developer (Provided code for debug and RDNIS)
Advokaten – Developer (Added the stock game playlist for RetroArch)
Rubixcube6 – Graphic Artist (Logo, Boot Menu Theme, RetroArch icons, splash screens)
JustAndy – Graphic Artist (Stock UI theme)
Forsh – Sound Artist (Boot Menu loop)
Milenko – License and wiki moderator
Special Thanks to:

MadMonkey – Originally found the GPG signing key + passphrase flaw.
ModMyClassic Supporters – All their help and support. Especially helping with debugging and testing.
FAQ
Q. Does 1.1 improve USB compatibility?
A. YES – As of 1.1 we now provide OTG support which now means there is NO compatibility issues with USBs when running from an OTG adapter.
Q. Does this software modify my PS Classic?
A. Yes – This does mean that you have to install a very small payload to your console (2mb and 11 files). However this is completely safe and unless you hooked the PSC to the pc and tried to telnet to it, you wouldn't know the difference. If you have no USB devices attached with the payload installed, it will boot like stock. The purpose of the payload is to enable FTP,TELNET,RDNIS, exFAT and NTFS drive support. You can still run older versions of BleemSync WITH the payload installed.
Q. What does backup do?
A. Backup will create upgrade packages, containing your partitions. As those upgrade packages will need signatures to get installed, the signatures are created as well and attached to the debug packages. To ensure, one does not accidentally try to restore a backup created from another console, the signature key is again encrypted with a unique key for each console. The backups are created under
/media/bleemsync/backup

There are three kinds of backups:
LBOOT.EPB: Backup of the main partition (ROOTFS1), user data partition, kernel partition and trusted zone
LRECOVERY.EPB: Backup of the recovery partition (ROOTFS2), recovery kernel and recovery trusted zone
LBOOT_KERNEL.EPB: Backup of only the main kernel and the trusted zone
Q. How do I backup?
During boot Bleemsync Bootloader will check, if Backups are already present. If not, all backups are created. You can also force creation of a new backup with the following flags:
/media/bleemsync/flags/BACKUP_MAIN
/media/bleemsync/flags/BACKUP_RECOVERY
/media/bleemsync/flags/BACKUP_KERNEL
After backup: STORE YOUR BACKUPS SAVELY! YOUR USB DRIVE IS NOT A SAFE PLACE! SAVE IT TO YOUR PC, DROPBOX, NEXTCLOUD – WHATEVER!!!
Q. What does restore do?
A. Restore will restore one of your backups. It uses the built in updater by SONY to do so.
Q. How do I restore?
A. Restore is triggered through the restore flags:
/media/bleemsync/flags/RESTORE_MAIN
/media/bleemsync/flags/RESTORE_RECOVERY
/media/bleemsync/flags/RESTORE_KERNEL
Please note: Restore will apply the complete backup as it is. This means your PSC will be set to the same state as when the backup was created. All your settings, customizations and savegames that are on userdata WILL BE LOST.
Q. HELP!!! My PSC does not boot after restore!
A. Overall this should not happen, as there is a verification before a backup gets flashed. However, there still may be some reasons why this may happen:
Backup got corrupted
Power loss during restore
Brown Out of USB drive
If such a case happens but you kept your backup save at another location there is no need to panic!
The PSC uses FASTBOOT as a last resort if any backup flashing went wrong. Fastboot needs the raw partition image in order to restore. Therefore you need to do the following steps:
Extract your EPBs (LBOOT, LRECOVERY) with a ZIP tool of your choice. It will extract the following files:

boot.img (for LBOOT and LRECOVERY)
tz.img (for LBOOT and LRECOVERY)
rootfs.ext4 (for LBOOT and LRECOVERY)
userdata.ext4 (for LBOOT)

Open your PSC and connect the two big points above the "LM-11" text with a paperclip
Connect the PSC to the USB of your PC
Use fastboot to flash the partitions
In Linux/Mac one can use the following shell script if fastboot is in your path:
#!/bin/sh
mkdir BOOT RECOVERY
unzip LBOOT.EPB -d BOOT
unzip LRECOVERY.EPB -d RECOVERY
fastboot flash BOOTIMG1 BOOT/boot.img
fastboot flash TEE1 BOOT/tz.img
fastboot flash ROOTFS1 BOOT/rootfs.ext4
fastboot flash USRDATA BOOT/userdata.ext4
fastboot flash BOOTIMG2 RECOVERY/boot.img
fastboot flash TEE2 RECOVERY/tz.img
fastboot flash ROOTFS2 RECOVERY/rootfs.ext4
dd bs=1 if=/dev/zero of=misc.img count=16
fastboot flash MISC misc.img
fastboot reboot
rm -rf BOOT RECOVERY misc.img

PSCRecover.ps1
mkdir "BOOT","RECOVERY"
Rename-Item LBOOT.EPB LBOOT.EPB.zip
Expand-Archive LBOOT.EPB.zip -DestinationPath "BOOT"
Rename-Item LRECOVERY.EPB LRECOVERY.EPB.zip
Expand-Archive LRECOVERY.EPB.zip -DestinationPath "RECOVERY"
.\fastboot.exe flash BOOTIMG1 BOOT\boot.img
.\fastboot.exe flash TEE1 BOOT\tz.img
.\fastboot.exe flash ROOTFS1 BOOT\rootfs.ext4
.\fastboot.exe flash USRDATA BOOT\userdata.ext4
.\fastboot.exe flash BOOTIMG2 RECOVERY\boot.img
.\fastboot.exe flash TEE2 RECOVERY\tz.img
.\fastboot.exe flash ROOTFS2 RECOVERY\rootfs.ext4
.\fastboot.exe flash MISC misc.img
.\fastboot.exe reboot
Get-ChildItem "BOOT","RECOVERY" -Recurse | Remove-Item -Recurse "BOOT","RECOVERY"
Rename-Item LBOOT.EPB.zip LBOOT.EPB
Rename-Item LRECOVERY.EPB.zip LRECOVERY.EPB
Q. I don't like the new splash, boot menu or stock UI. Can I change?
A. Yes you can change this in the bleemsync Configuration in BleemSync UI. You can also swap out all the splashscreen images, themes etc
Q. I don't like the new RetroArch theme.
A. Are you mad? Anyway, you can change it to monochrome in the RetroArch display settings
Q. Can I run different console games via the Stock UI with RetroArch in 1.1?
A. No – this is planned for future release. You can set an option to launch PS1 games via RA PCSX via the stock UI
Q. Can I use PBP with the stock PCSX emulator and not just the RA PCSX?
A. Yes – As shown here
Q. Why am I getting a "Not all binary files were selected, or they are misnamed." error?
A. The filename in the cue file must match the spelling and case of the bin file exactly. filename.BIN must be spelled exactly that way in the cue.
Q. I connected my PSC to my computer and it turns on, but I don't even hear the "device connected" sound, and nothing new shows up in Device Manager.
A. You might be using a power-only USB cable. Try a different cable.
Q. I changed the boot routine so it no longer boots to the boot menu. How can I now access the BleemSync UI?
A. Connect the PSC to the PC without the HDMI plugged in and it will boot to the bleemsync UI
Q. Can I drag games in like I did before and it work?
A. YES – Please refer to the new drag'n'drop method documented above
Q. Can I change the art work?
A. Yes, drag and drop the image of your choice in the cover square.
Q. Power button is not working in RA.
A. It wasn't working properly, so that functionality has been pulled out for now.
Q. Dual Shock is not working.
A. It does in RA, it doesn't in Bleemsync
Q: How do I add multidisc games to BleemSync?
A: For games in bin/cue: Make sure all of the files are in the same folder. Select all of the bin and cue files. The amount of discs you have must match the original game or it will confuse the scraper. Ex: Lunar Silver Star Story Complete has 2 game discs and a 3rd documentary disc. You must still have the 3rd disc for the scraper to recognize it.
For games in pbp format: simply select the game.
Q. How do I add a multiple discs game in PBP?
A. Just make a PBP per each disc. Then, add them all at once from Bleemsync web browser UI
Q. Connecting a USB to the front port leaves me with only one free port. Can I connect a USB HUB so I can play multiplayer games?
A. Yes
Q. Where can I get the RNDIS driver for windows or mac. It won't detect?
A. Windows: RNDIS DRIVER Mac: RNDIS DRIVER
Q. Where are the license and legal stuff?
A. Here: https://modmyclassic.com/license-agreements/ (If you think something is missing please let us know and we can add it in)
Q. What are the SSH login details?
A. HOST:169.254.215.100 USERNAME: root PASSWORD: Not Required PORT: 22
Q. What are the FTP login details?
A. HOST:169.254.215.100 USERNAME: root PASSWORD: Not Required PORT: 21
Q. What are the Telnet login details?
A. HOST:169.254.215.100 USERNAME: root PASSWORD: Not Required PORT: 23